If you have purchased a arcade from us be sure to join our Facebook community.
---
Partners
---
The PC Upgrade options includes a 2TB PC running Hyperspin up to a 16th option.
Equipped with either a I-PAC2 or I-PAC4, and Premium Buttons.!
All upgraded arcades that include an PC also includes free support and remote access to help any issues that you may have.
---
Partnering with Pixelcade now gives the option of LED Marquee's.
This means depending on what game is selected the marquee will change! This adds a amazing dynamic effect to what would normally be a fixed lit image.
We are also able to update previously purchased cabinets with a new LED Marquee!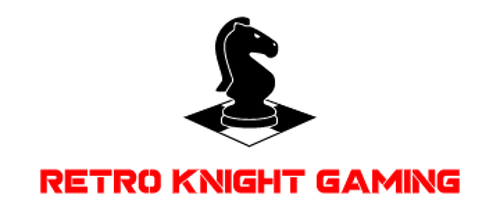 ---
We have partnered with Retro Knight Gaming for all of our Pi builds and use two different builds offered by Retro Knight.
The 256GB Lexxx build and the 512GB Lexxx build.
These options take the Pi to a whole new level and includes support on any issues.
About Us!
We started making arcades in 2017 from what started off as just wanting a arcade at home. We actually moved a couple sewing machines for a local church in which they gave us a arcade in return. This arcade wasn't working so me being tech savvy I would say led me to look online for parts to repair this arcade. I then came across a ton of different arcade parts such as usb encoders, usb trackballs, etc. Which got me thinking..?.. My father has done construction as long as I could remember and I know a thing or two about wiring, electronics, and coding. So I spoke to my father and showed him a picture of a arcade and said "Do you think we could build this." He glanced and said Yes without hesitation. We put a couple ads on facebook and what turned into a hobby shortly turned into a business. In 2018 we registered as a LLC and we have been building arcades since! Not only have we learned a ton along the way we have also met many great people.
---
Products
We offer multiple arcade models such as our small laptop unit all the way up to our Supreme 48″ wide cabinets, virtual pinball, and electronic dart boards.
Visit our Shop to see different models as well as different options we offer.
---
Arcades
All of our systems have a base starting price and increase total cost depending on what options you select. "All arcades include a pi 4 with a 128GB build SD card." You can choose a higher SD card or even a PC for the build. Which increases the overall library and systems. When placing an order you get to choose what color controls, theme, t molding color. Afterwards you decide what optional upgrades you would like such as LED Buttons, Trackball, Subwoofer, to take your system to the Next Level!
---
Virtual Pinball
"Same with our Arcades you also get to customize our Virtual Pinball Machines. This includes otheme, control colors, and optional upgrades!
We currently offer a few types of Virtual Pinball machines. Our fullsized widebody pinball machine that includes a 42″ playfeild. Our desktop pinball machine with a 32″ playfeiled. A bartop upright pinball machine and a upright standup pinball machine. All systems are powered from a PC with a i5 processor, 4GB of RAM, and a 250 GB hard drive.
---
If you are interested in purchasing a arcade or a pinball machine but it isn't exactly what you had in mind let us know. We can usually adjust our cabinet designs or even add different options to the build that isn't usually offered on the site.